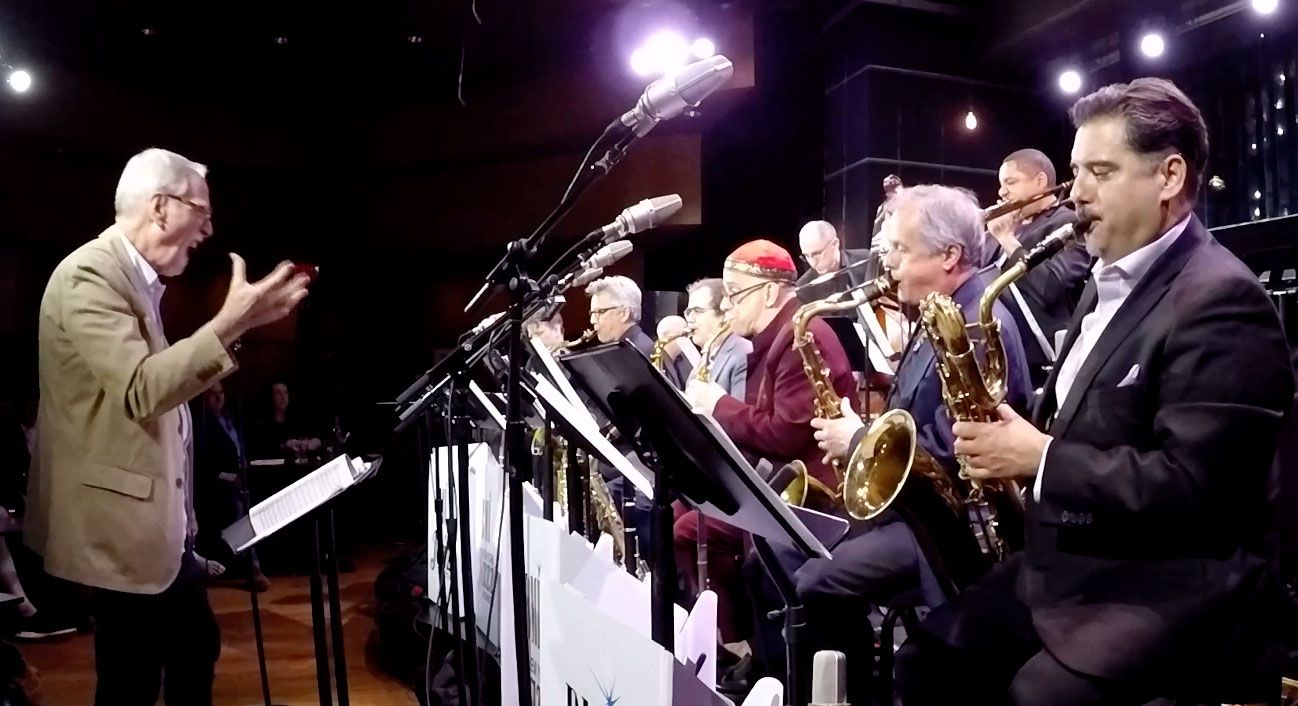 The BMI 33rd annual Jazz Composers Workshop Summer Showcase Concert, held at Dizzy's Club – Jazz at Lincoln Center in New York City on June 13, featured the world premiere of Chuck Iwanusa's composition No Man's Land. His composition – recipient of the BMI Manny Albam co-commission – was performed by the BMI/New York Jazz Orchestra. 
"The composition was inspired by an etching entitled No Man's Land by internationally exhibited visual artist/printmaker Debra Kay Dow-Iwanusa (who coincidentally is my wife). The print was her artistic response to the horrific Oklahoma City bombing of the Alfred P. Murrah Federal Building on April 19, 1995," Iwanusa said. 
"I wanted to create a sonic atmosphere evocative of the terror, fear, and hopelessness of the event so dramatically captured by her etching, so I decided to use serialism and pointillism. No Man's Land is my first 12-tone composition for jazz orchestra."
"Since joining the workshop in 2018, I have had the opportunity to really learn the musical personalities of the orchestra members. I believe this composition highlights their unique musical capabilities, especially Sebastian Noelle (guitar), Ron Horton (flügelhorn), Willie Applewhite (trombone), and Andy Watson (drums)."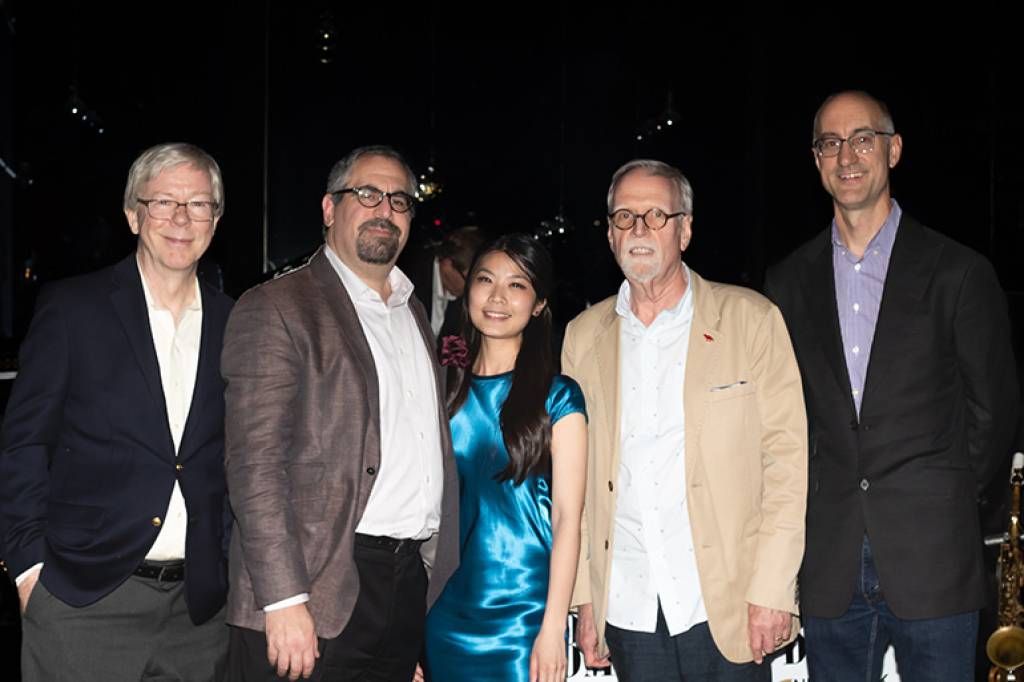 BMI Senior Director of Jazz and Musical Theatre Patrick Cook, JCW Musical Director Andy Farber, Manny Albam Commission co-recipient Tracy Yang, Chuck Iwanusa, JCW Associate Musical Director Alan Ferber – 33rd Annual BMI Jazz Composers Workshop Summer Showcase at Dizzy's Club in New York City. Photo: Ezekiel Jeremiah for BMI.
---
BMI/New York Jazz Orchestra Personnel 
Woodwinds 
Mark Vinci (Piccolo, Soprano & Alto Saxophones) 
Rob Wilkerson (Flute, Alto Saxophone) 
Ben Kono (Flute, Tenor Saxophone) 
Rob Middleton (Flute, Tenor Saxophone) 
Alden Banta (Bass Clarinet, Baritone Saxophone)
Trumpets 
Dan Urness, Jonathan Saraga, Jim O'Connor, Ron Horton
Trombones 
John Fedchock, Willie Applewhite, Deborah Weisz, Jennifer Wharton
Rhythm Section 
Sebastian Noelle (Guitar) 
Allen Farnham (Piano) 
Tom Hubbard (Acoustic Bass) 
Andy Watson (Drums)
Soloists: Ron Horton, flügelhorn; Willie Applewhite, trombone; Andy Watson, drums