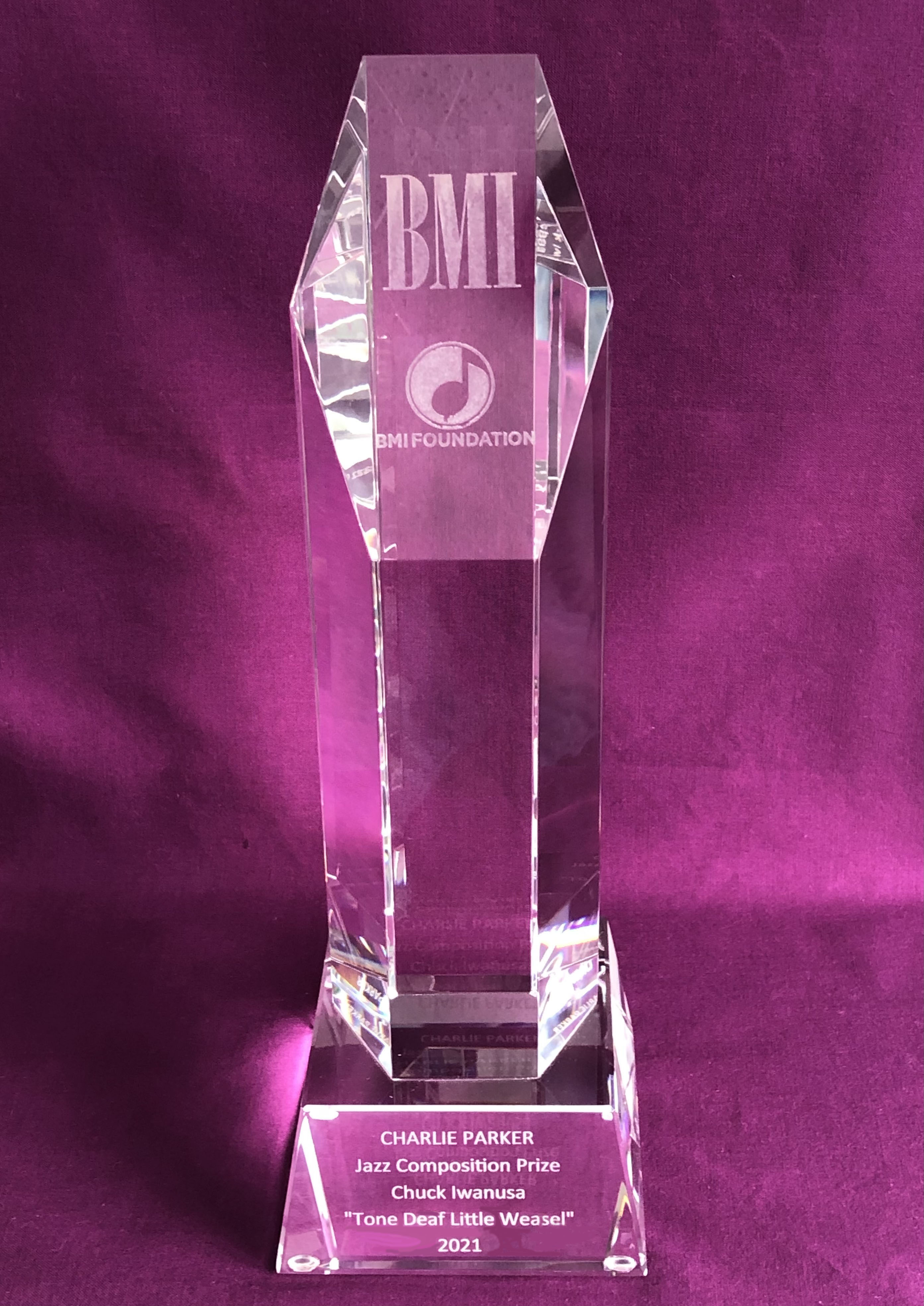 It is my great privilege to announce that I am the co-recipient of this year's BMI Charlie Parker Jazz Composition Award and the Manny Albam Jazz Commission. I am honored to share this award with a wonderful, emerging composer, Tracy Yang.

This year's concert, hosted by BMI JCW musical director Andy Farber and assistant musical director Alan Ferber, was presented in collaboration with the American Society of Music Arrangers & Composers and streamed live via Zoom on Wednesday, June 16, 2021.
The judges for this year, who had the unenviable task of selecting the award recipients, were Juno award-winning composer/saxophonist Christine Jensen, Grammy nominee guitarist Anthony Wilson, and Michael Abene, pianist and former musical director and principal composer/arranger of the WDR Radio Big Band of Cologne, Germany.

The workshop was founded in 1988 by acclaimed composer/trombonist Bob Brookmeyer, composer/educator Manny Albam, and author and jazz authority Burt Korall. Subsequent directors have included Michael Abene, Mike Holober, Ted Nash, and Jim McNeely. The workshop was founded to foster the musical growth of the individual composers, and to create a body of work that helps to extend the language of composition for the jazz orchestra.

The Manny Albam Jazz Commission, named in memory of the workshop's late founder and longtime music director, will be premiered at the 33rd Annual Showcase Concert in 2022.

You can watch a video performance of my award-winning composition, "Tone Deaf Little Weasel", on this website.

Bob Brookmeyer once told me, "Keep writing. Someone has to do it." I am grateful for his encouragement to find my own compositional voice, and deeply honored to receive the 2021 Charlie Parker Jazz Composition Award.