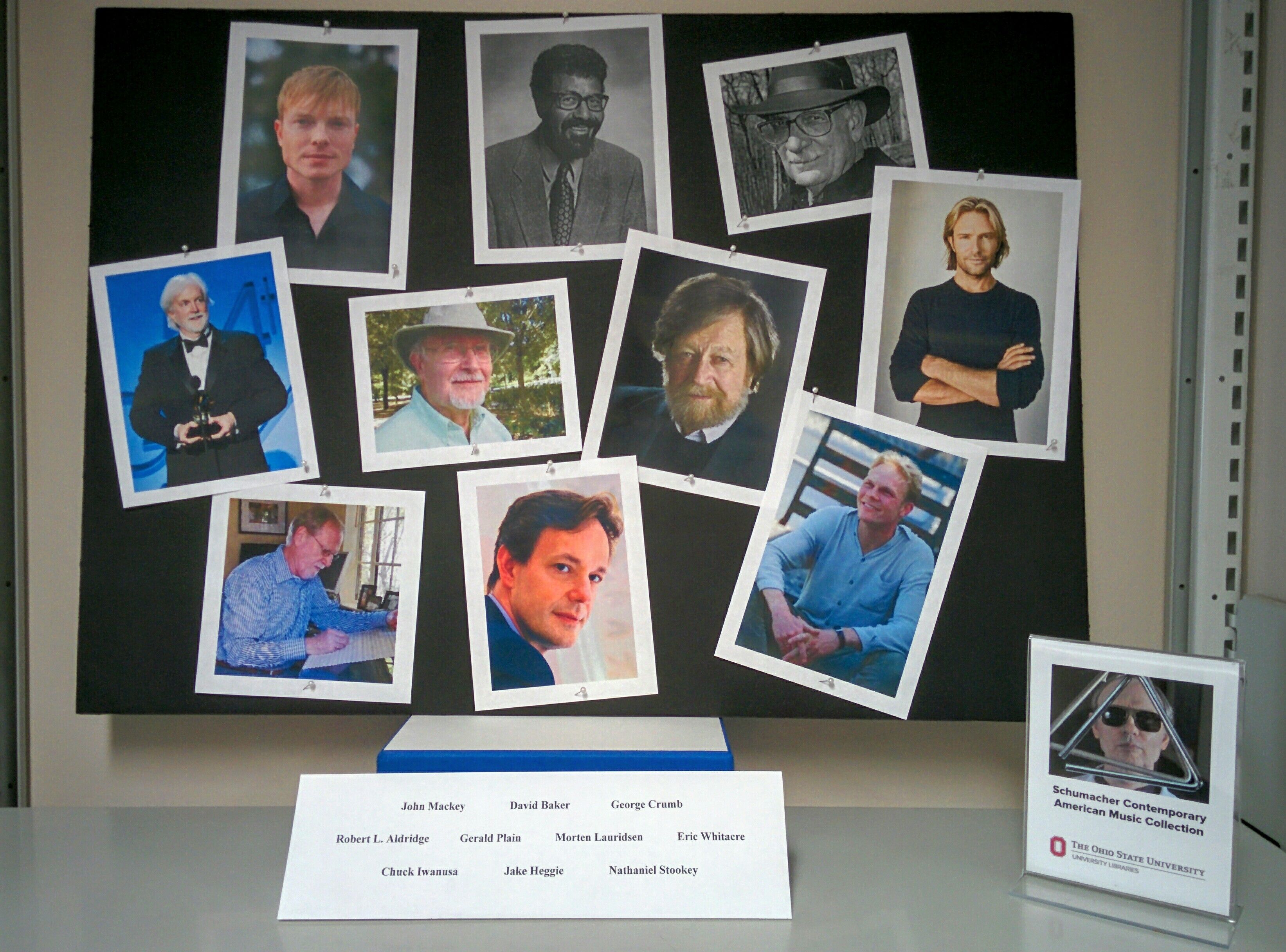 Professor Alan Green, Head Librarian for Music and Dance at The Ohio State University Libraries, has invited me to archive my compositions and early recordings in a newly established Collection within the library.
The Schumacher Contemporary American Music Collection is a new collection of works including scores, recordings, and literature regarding American classical music and jazz written in 1946 or later for the purposes of educating musicians and the public about this music and making it accessible for performance and listening. Other composers included in this inaugural year of the archive are Dr. David Baker, George Crumb, Robert L. Aldridge, John Mackey, Gerald Plain, Morten Lauridsen, Eric Whitacre, Jake Heggie and Nathaniel Stookey.
The collection has been made possible by a generous donation from Dr. Stanley Schumacher. Dr. Schumacher is a trombonist and composer who earned his Ph.D. in music theory and composition from The Ohio State University in 1976. 
As an alumnus of The Ohio State University, I am greatly honored to be included in the inaugural year of the Schumacher Collection and to have my work archived at the university that did so much to nurture my earliest creative efforts when I was an undergraduate. Part of my contribution to the collection will be those compositions that I wrote as a student that may be of historical interest in documenting the early years of the OSU Jazz Program. These will include "Escape", winner of the First Annual National Association of Jazz Educators (NAJE) Student Jazz Composition Contest, "Quintessential Quest", winner of the Seventh Annual Sam Houston State University Student Jazz Composition Contest, and "Long Awaited Arrival", winner of the Third Annual NAJE Jazz Composition Contest.
I am grateful to Professor Alan Green for the invitation. Alan is a former student of mine who performed in jazz ensemble and received his Associates Degree from CS Mott Community College.